Edgar Allan Poe is credited for the saying, "
Believe half of what you see 
and 
nothing of what you hear," 
which seems more relevant today as we are bombarded with fake news from unlimited media channels. So who do you trust to give you the real story?
I don't have a magic list of sources, but I found one today that is quite fascinating. NASA (https://climate.nasa.gov/) has a great page that describes the science behind climate change, as well as some great video and images from space. It is a great resource for all ages.
The tag line in the corner reads, "Global Climate Change, Vital Signs of the Planet." The first thing you see is a scrolling gallery of images and videos that announce recent blog articles. I clicked on one named, "How is our planet doing?" Not well I see. I grabbed this chart which is one of many on the page which shows our carbon dioxide levels up to 412 PPM (parts per million). You can learn more on the page.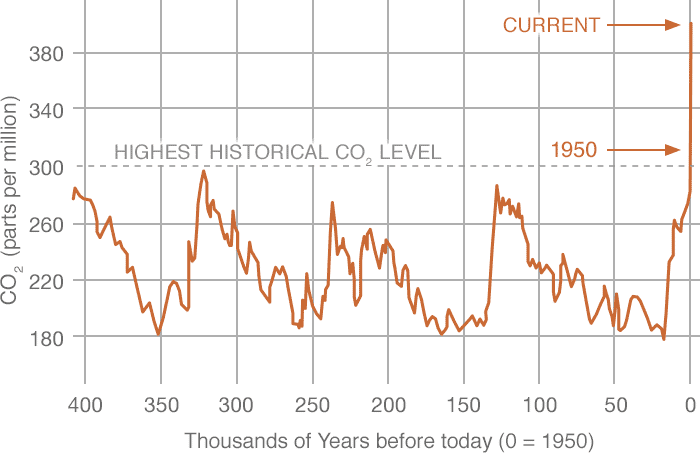 As you move through the website you find a section on solutions, with information on mitigation and adaptation. Things we can do to reduce our impacts, and also what we can do to live with the changes already taking place.
In 2013, the daily level of carbon dioxide in the atmosphere surpassed 400 parts per million for the first time in human history. The last time levels were that high was about three to five million years ago, during the Pliocene era.
After more exploration I found a gallery of before and after images they call, "Images of Change." One of the sets showed how the lights went out in India after a storm equivalent to a Category 4 Hurricane hit the region. The Odisha State Disaster Management Authority asked NASA for data from which these visualizations were made to assist in risk assessment and disaster recovery
Digging deeper I found a section called Climate Kids with interactive curriculum. They even answer the question, "What does climate change mean?"
After my little exploratory I have added this as one of my go to resources to find answers and statistics that I feel I can trust. What resources do you trust to help you find ways of mitigation and adaptation to climate change?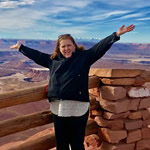 Sandi Sturm
Co-Founder
I am an author, teacher, and Climate Reality Leader who enjoys being outside as much as possible exploring our natural landscapes. My current focus in on our website, https://EarthFocusGroup.com with a mission: "We see a world of people who understand our changing climate and that individual actions affect everyone on earth."
This mission is currently satisfied by these programs:
Https://EnvironmentalGroups.US with the mission: "To build capacity around environmental groups in the U.S. so we can educate more people about climate change and empower them to participate in solutions."
Earth Prints for Families community to bring together like-minded people who want to reduce their carbon footprint 50% by 2030.
Book, "Family Survival Guide for Our Changing Climate : 52 Empowering Actions You and Your Family Can Take Now!"
My husband, Wayne, and I live full time in our RV, where we enjoy visiting as many National Parks as we can.